Stand out on the shelf with a professional and eye-catching cover for your children's book. Covers are custom-made with expert knowledge on style, content and marketability. I can use existing artwork from your book or collaborate with your illustrator on something new.
This cover design service includes:
• Design of your book's front cover, back cover and spine
• Your book cover in paperback and hardcover formats*
• A barcode generated from the ISBN number that you provide
• Four rounds of revision after a visual concept is chosen (see information on the design process here)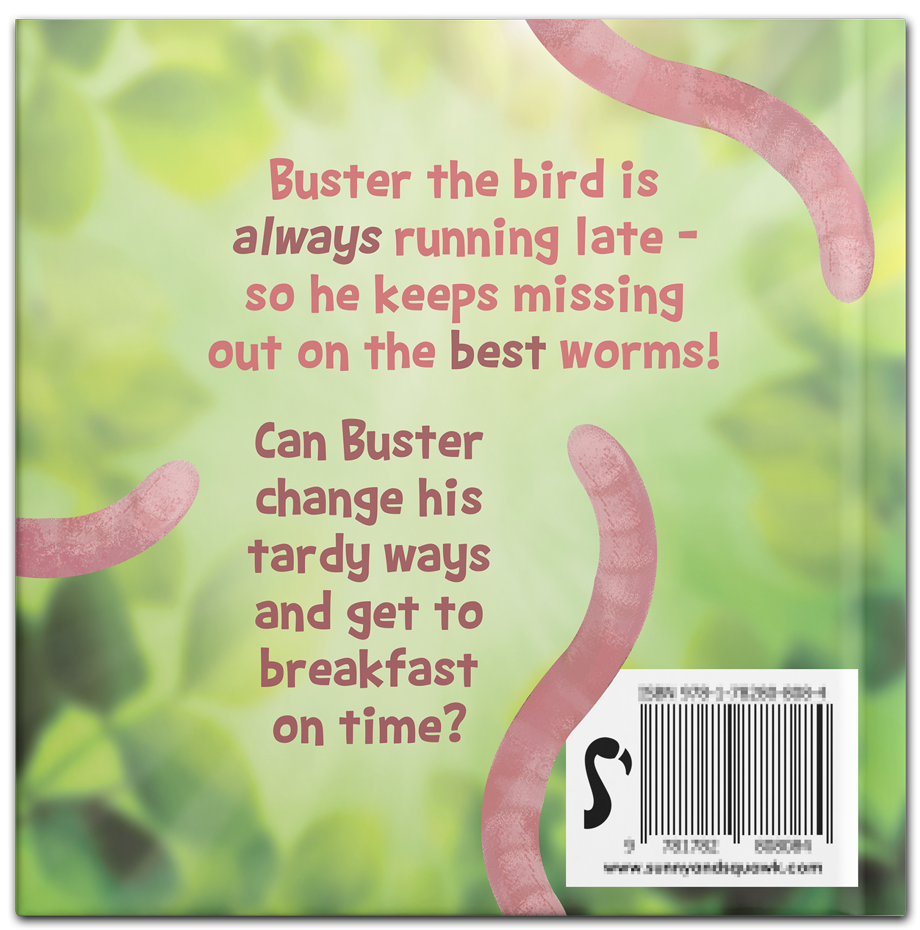 Once the cover design is complete and approved, you'll receive:
• Print-ready PDFs of your cover – one for paperback and one for hardcover – according to the requirements of your printer or POD service (eg. KDP or IngramSpark)*
• Ebook-ready cover file (JPG)
• Flat graphic files of your front cover, full cover and a 3D render of your book
* Please note that this cover design service includes design and formatting for one book size and one printer or POD service (see Optional Extras below if multiple sizes and formats are required)
I understand that some authors like to print their paperbacks with a different print service to their hardcovers so you can select one printer per each of these formats at no extra cost. The result will still be one print-ready PDF for paperback and another for hardcover.
Working with your artwork:
How I design your cover will depend on what route you've taken for cover illustration:
• If you haven't had artwork made for your cover: I will identify suitable illustration that already exists in your book and adapt that to use as the cover artwork
• If you have artwork that was made for your cover: I will use that illustration and can make minor modifications if necessary to benefit the whole cover design (with your artist's permission)
• If you have planned for separate cover artwork but your artist hasn't started work on it yet: I will collaborate with them and provide expert art direction to produce the best possible result. (Top tip: this way of working really does produce the best covers!)
---
Book cover design = $400
---
Optional extras:
• Dust jacket design = $100
• Formatting for additional book sizes = $50 per extra book size
• Formatting for additional printers (or POD services) = $50 per extra printer
• I can also license stock graphics for an extra fee (price on demand)
All prices shown in $USD. A 50% deposit is required upon signing of the contract (before design work actually begins)

Sound good? Let's get started!
The button below will take you to a questionnaire regarding details of your book. Once that is submitted I will be in touch about scheduling a consultation.
There are a few things that you'll need to finalise before we can begin:
• The page trim size (in mm or inches)
• The number of pages in your book
• Your book's ISBN number
• Which printer or POD service you'll be using
• If using a POD service, your paper / print quality selection with them
• Any and all text that is going to appear on your cover (already edited and finalised)
• You should also have access to the high resolution files for your cover artwork (if applicable), interior book artwork (if that is being used on the cover) and any other visual assets that you'd like to include on your cover, such as logos or award graphics
Ready to go? Click the button below to submit your enquiry.